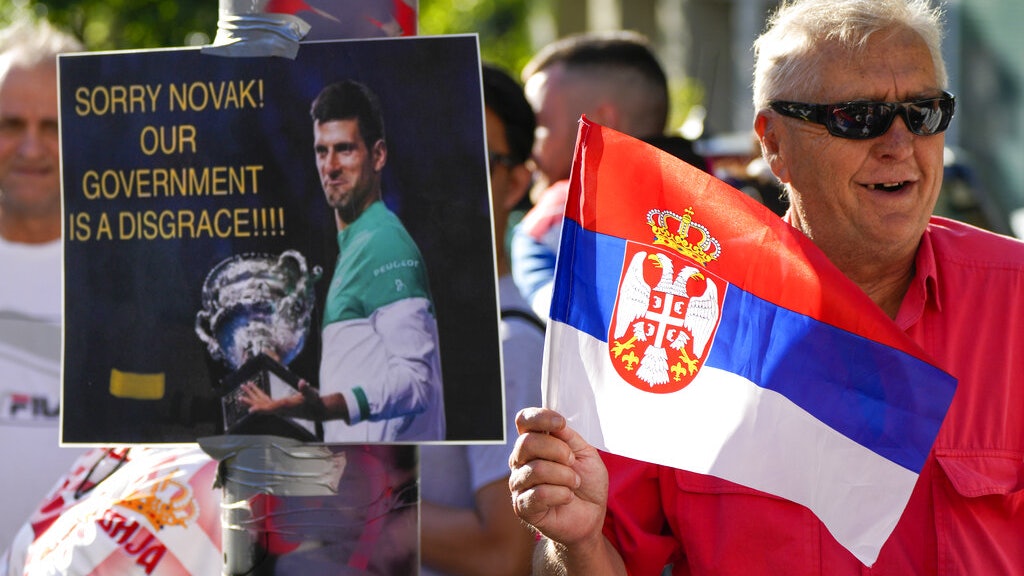 Novak is probably one of the most famous Vilvians in the world right now, and his status at home is like a "national hero". After Novak was detained in a quarantine hotel by Australian authorities, there have been several demonstrations in solidarity with Novak in the country. Serbian President Aleksandar Vucic has denounced Australia's Morrison government as a "political witch hunt". As Serbia welcomes Orthodox Christmas this week, local Orthodox religious leaders also called on the public to pray for the "son of the nation".
Benefiting from the vaccine provided by China, the vaccination program in Serbia has been carried out quite smoothly. However, due to people's distrust of the government and frequent corruption scandals and other reasons, the situation of vaccine suspicion has fermented, and the progress of vaccination has stalled.
In Serbia, the voices of solidarity with Novak are endless. Demonstrators took to the streets, some holding portraits of Zugaoyu, some waving national flags, and some holding crosses.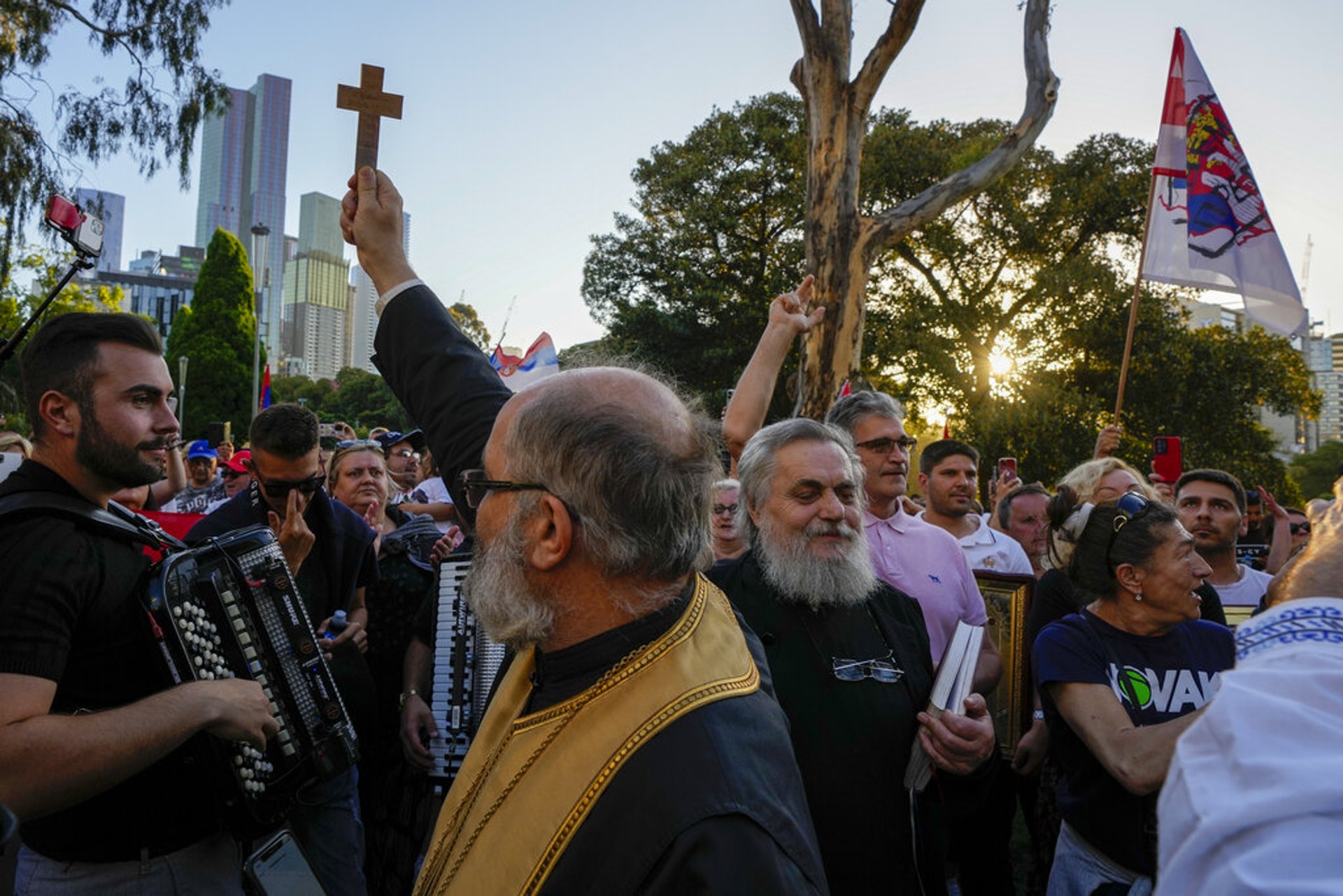 Civil support for Novak is high, and it seems that the official "endorsement" is inseparable. Politicians strongly support Novak, especially with the Serbian election just three months away. Since the incident, the Serbian government has spoken out many times, which has escalated into a diplomatic turmoil between Australia and Serbia. In addition to the bombardment issued by President Vucic, the prime ministers of the two countries have also contacted the incident and will keep in touch on the incident. But Novak's release remains uncertain, with Immigration Minister Alex Hawke saying he is considering using his personal powers to deport Novak.
"It's a disgrace," said Dusan Stojic, a 67-year-old retiree, weeping at the demonstration in the capital Belgrade. For some Serbs, the Australian government is targeting Novak because of their national identity and even racial discrimination. Novak fan Marinko Bulatovic said: "It's not about the vaccine, it's because he's a Serb and the best tennis player in the world."
"There are so many tricks and persecutions because the best things come from a small Balkan country," said another protester, Marija Santic.