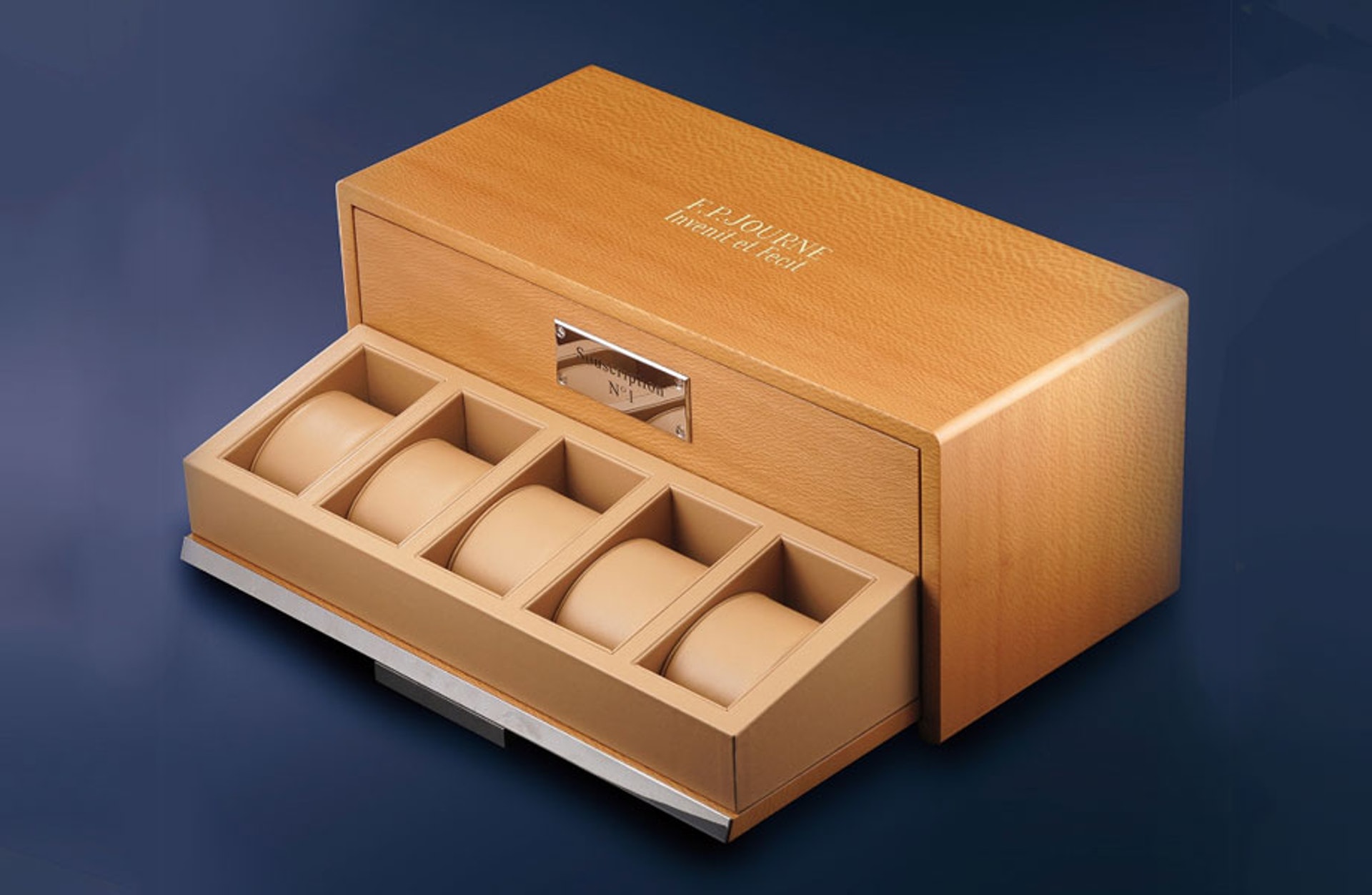 The Geneva Watch Auction: XIV, held by Phillips Furness Auction House not long ago, brought to light the vibrant market for collector's watches, especially the OMEGA Speedmaster CK2915-1 with its tropical face, which fetched an astounding 3,115,500 Swiss francs, more than 30 times its pre-sale estimate. more than 30 times the estimated price! It set a record for the highest-priced OMEGA watch. There were more than 200 lots in the auction, including the Philippe Dufour Grande Complication, the Patek Philippe 2497 White Gold Perpetual Calendar and the Rolex Deep Sea Special, all of which were expected to fetch at least a million Swiss francs. But one lot ended at 100,800 Swiss francs, which was a bit surprising because it was an empty watch box. A watch box can be sold for as much as a luxury watch, what kind of watch box is so powerful?
This watch box is basically a wooden watch box, there is no high-tech equipment, although the wood material should be good, but to say that it can be sold to 100,000 Swiss francs seems a bit exaggerated. It is a box for the F.P. Journe watch set. If you look at the price of the box, you can buy a F.P. Journe watch with this budget (probably enough to buy three used F.P. Journe watches).
The Geneva Watch Auction: XIV was not just an auction of a watch box, but the five watches in the box were also put up for bidding, and the five watches were sold at prices ranging from 554,400 to 3,902,000. However, the original pre-estimate of this watch box was only CHF 1,000 to 2,000, although it was still more expensive than the general watch box, but it was after all used to hold tens of millions or hundreds of millions of watches, so the amount of CHF 1,000 to 2,000 was quite decent, but I didn't expect that collectors seemed to be a little bit red-eyed in the end, and even spent up to a hundred times the pre-estimate to bid.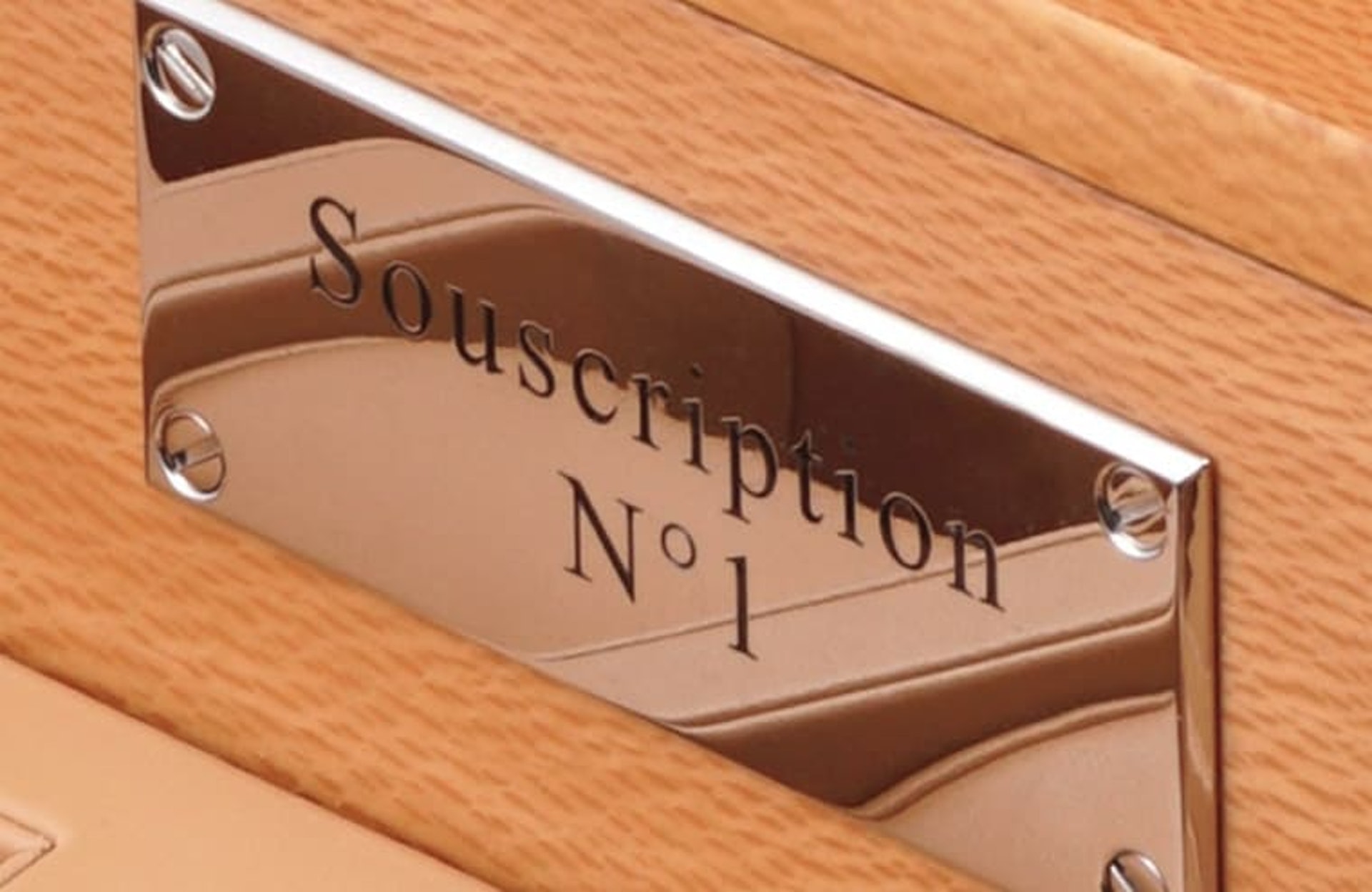 François-Paul Journe, who founded his eponymous brand in 1999, was the first to produce a limited edition of 20 Tourbillon Souverain à Remontoir d'Egalité, the "Souscription". "Souscription". He later offered the 20 owners of this watch an early bird benefit, giving them priority in purchasing F.P. Journe's subsequent creations, and only one of the 20 owners ordered four of the brand's subsequent watches – the five watches that were the foundations of F.P. Journe, and the ultra-loyal owner of this watch was able to purchase the next four watches. This super-loyal watch owner also rightly bought the "Subscription" series of watches numbered 1, and it is known that this is also the only one in the market who owns a full set of the Subscription series of watches, so this means that the watch box used to collect these five watches is also a unique existence.