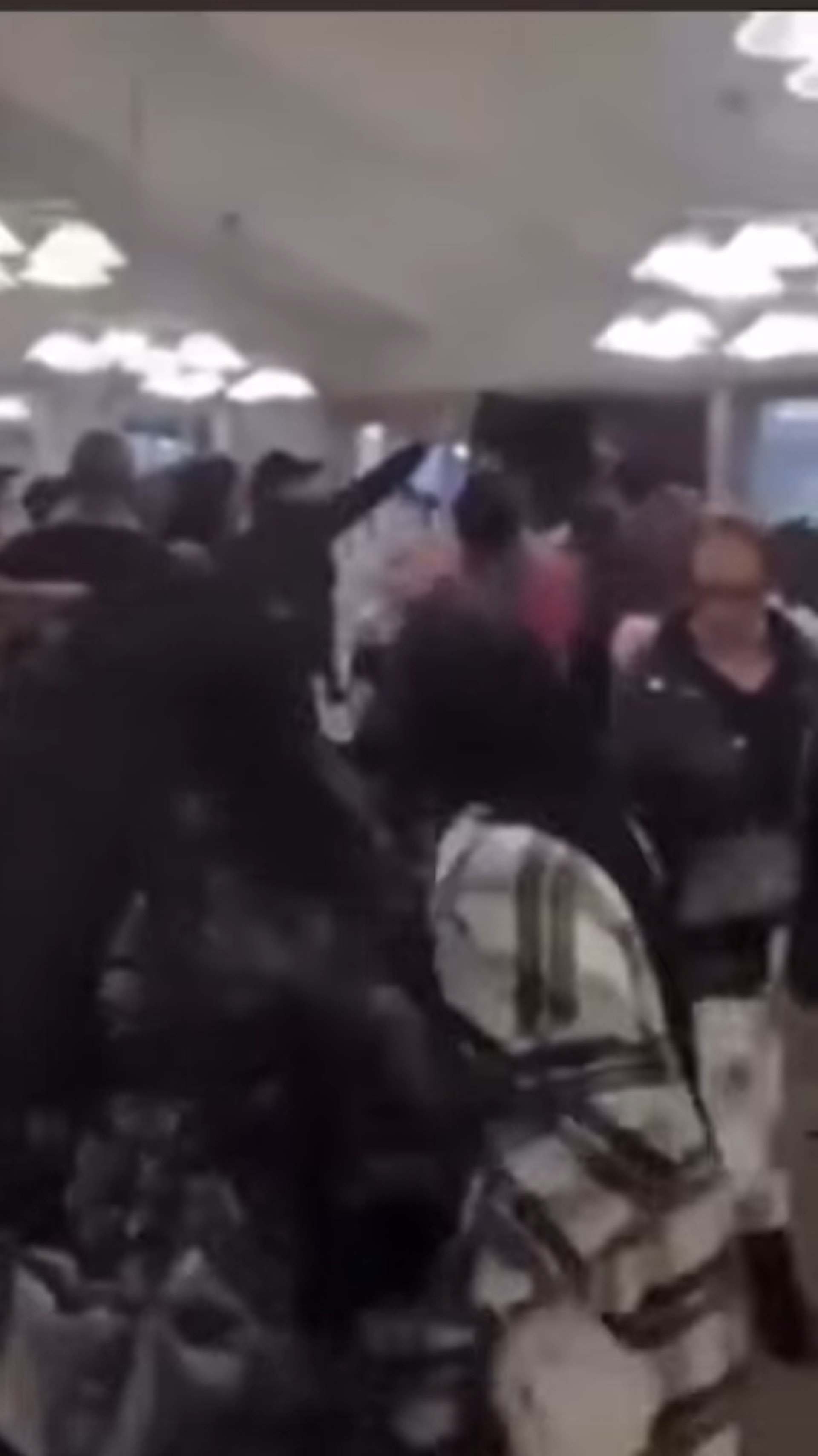 The American buffet restaurant Golden Corral has a wide variety of dishes and is the first choice of many Americans when they want to have a full meal. Recently, a hot video appeared on Facebook, a large number of people in this restaurant fighting, throwing chairs and other items, triggering a heated discussion among netizens. The cause of the fight was the steak provided by the restaurant.
The incident happened in Bensalem (Bensalem), Pennsylvania, USA. On the evening of January 28th local time, a fierce fight broke out at this famous buffet chain restaurant. The video shows many people throwing punches, shouting, screaming and even throwing baby chairs. According to the police investigation, more than 40 people were involved in the mosh pit.
Dylan Becker, a former employee of the company, said that two groups of customers were waiting in line to get their steaks when someone cut in line and slowly picked out the beef on the table, and then someone probably said something that upset one of the customers, which led to the fight. The incident was probably triggered. In the video, someone can be heard shouting, "I just want to take some steak.
JK Hospitality LLC, the owner of the restaurant, also admitted that there was a fight in the restaurant, but fortunately no one was hurt. The police have been commissioned to investigate. The Bensalem Township Police Department told the media via email that most of the people had already left by the time police arrived at the scene, and that police are currently investigating the cause of the fight and the identities of those involved.