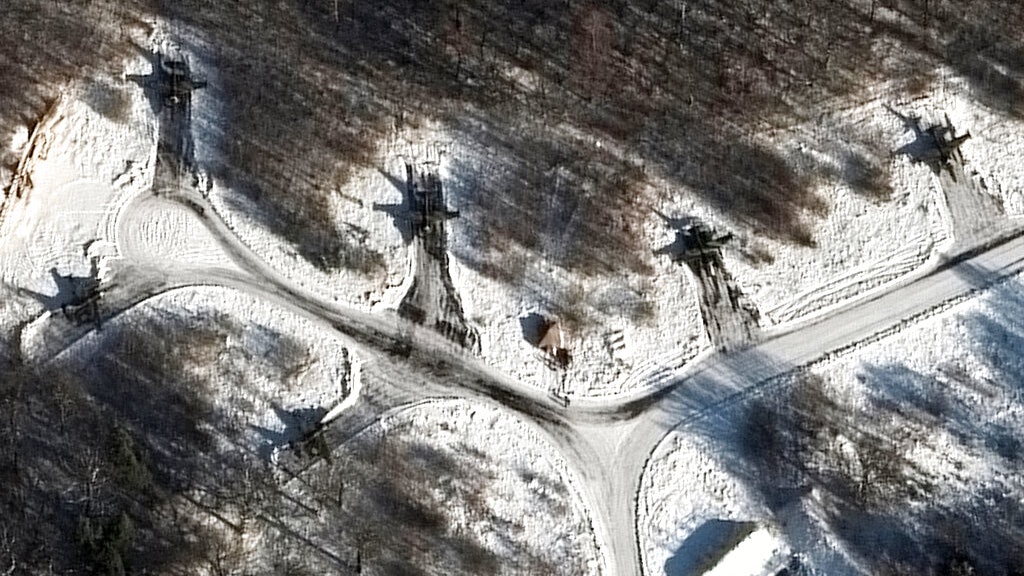 Former Ukrainian Defense Minister Andriy Zagorodnyuk says the border situation looks "pretty bad". Russia can now take over any city in Ukraine," he said. But we still don't see the 200,000 troops needed for a full-scale invasion," he said.
Zagorodnik was interviewed by the British newspaper The Guardian, which was published on Feb. 6. His comments were in response to the U.S. belief that Russia had amassed 70 percent of the military forces needed to launch a major military operation against Ukraine in mid-February.
He said he did not believe that a Russian invasion was inevitable. He said the Russian military buildup is proceeding along textbook lines, but the Kremlin's intentions and strategy remain unclear.
We don't see a political endgame here," Zagorodnyuk said. "If Putin occupies Kiev, there will be a full-scale war. The Ukrainian army will fight. (There will be huge resistance (to the Russian army) at any time. (Why would (Russia) do that?"
Ukraine will not say: 'Let's join Russia,'" he said. That's what we all understand. Unless, of course, Putin is completely delusional and has his own understanding of reality. (There will be bloodshed, sanctions. No one needs that kind of international war in Europe right now.
Meanwhile, Ukraine's current defense minister, Oleksiy Reznikov, said on Feb. 6 that he assessed the likelihood of a major escalation in the situation around Ukraine as low.
Russia has repeatedly denied Western and Ukrainian accusations of "aggressive actions," saying that Russia is not threatening anyone and does not intend to attack anyone, and that the "Russian aggression" narrative is being used as an excuse to deploy more NATO military equipment near the Russian border. The Russian Foreign Ministry has previously pointed out that the West's claims of "Russian aggression" and the possibility of helping Kiev from aggression are both ridiculous and dangerous. The Russian President's press secretary, Sergei Peskov, said that Russia is deploying its troops on its own territory as it wishes. According to him, this is not a threat to anyone and should not worry anyone.
The U.S.-led NATO members have been supplying Ukraine with weapons and training its soldiers since 2014, which is a direct violation of the Minsk Agreement and has a negative impact on the Donbass settlement. In addition to the United States, the United Kingdom, Canada, France, Poland, Turkey, Lithuania, the Czech Republic, Bulgaria, Romania and Estonia are involved in billions of dollars of arms supplies.