On February 9, local time, Dutch lithography giant ASML announced in its 2021 financial report that Chinese enterprise Dong Fang Jing Yuan Electron (DFJY) is actively selling in China, which could potentially infringe the company. intellectual property products. The Orient Jingyuan affiliate XTAL mentioned by ASML was convicted by a US court in 2019 of infringing ASML's intellectual property rights.
According to a report by China Observer on February 11, ASML China said that the matter was related to XTAL's previous infringement case and was a normal disclosure in the annual report. ASML is closely monitoring the developments of Dongfang Jingyuan and has not yet prepared to take legal measures, but if there is conclusive evidence, the company will resort to the law.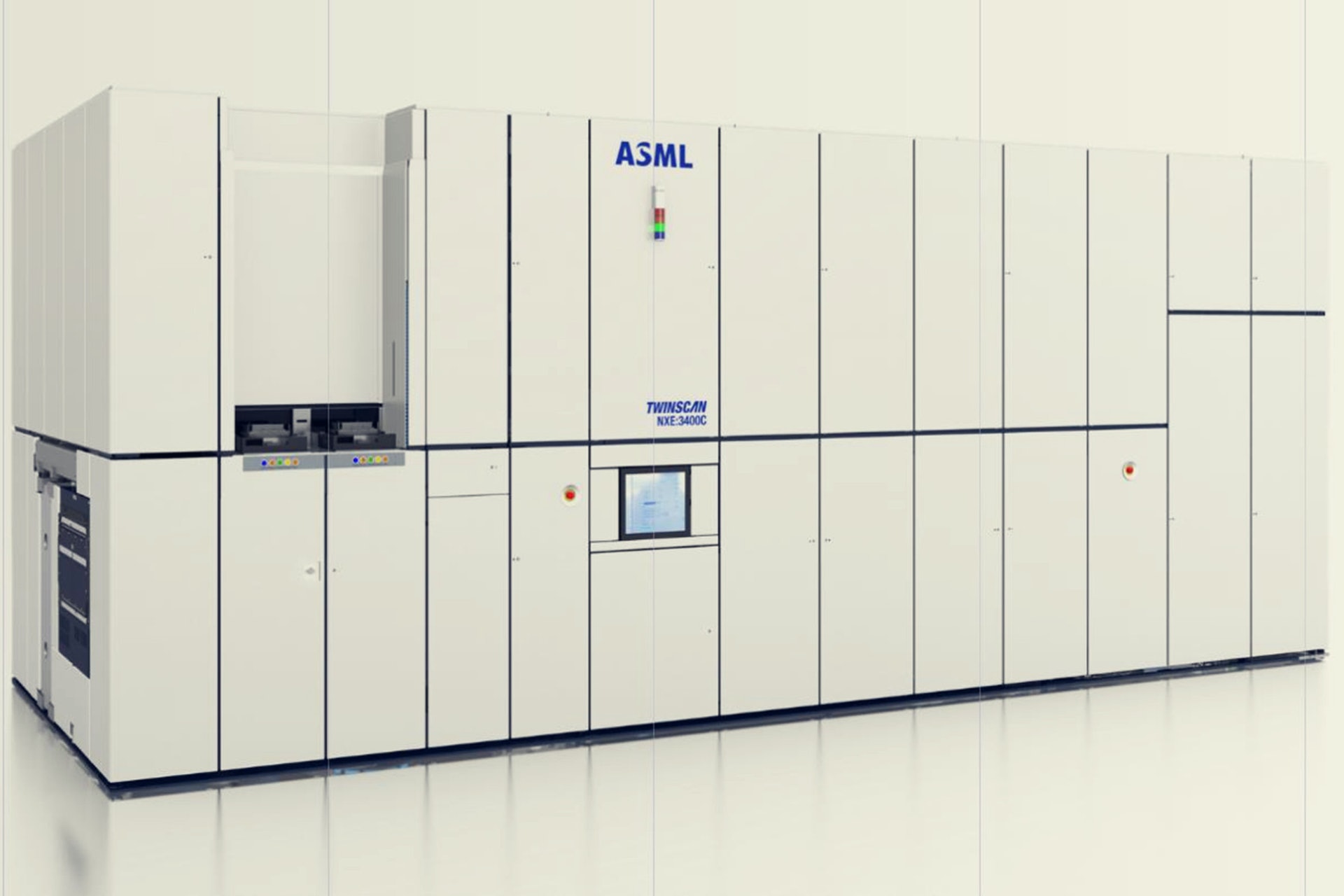 According to the information disclosed in ASML's financial report, the company learned in early 2021 that a company related to XTAL is actively promoting products in China that may infringe ASML's intellectual property rights. In 2019, XTAL was accused of stealing ASML in the United States. trade secrets were awarded compensation. In response, ASML has told customers not to assist the Chinese company named "Oriental Crystal Source" to engage in such potential infringements. ASML also revealed that the company has informed the Chinese regulatory authorities about relevant information and is closely monitoring Monitor the situation and be prepared to take legal action when appropriate.
The full name of Orient Crystal Source Microelectronics Technology (Beijing) Co., Ltd. was established in 2014 and is headquartered in Beijing Yizhuang Economic and Technological Development Zone, focusing on integrated circuit yield management. Yizhuang SDIC has disclosed that Oriental Crystal Source is invested and controlled by Oriental Group, a top 500 enterprise in China, and Oriental Group is a large-scale investment holding private enterprise established in 1978.
From the perspective of specific business, Dongfang Jingyuan's main products are nano-scale electron beam defect inspection equipment (EBI) and critical dimension measurement equipment (CD-SEM), computational lithography products (OPC) and microelectronics design and manufacturing intelligent yield rate Optimization Platform (HPOTM). The company said that its products are independently developed and are at the leading domestic level, which can effectively solve many difficulties in the domestic integrated circuit industry.
Asmar's official website shows that in addition to lithography machines, the company's products also include computational lithography for improving wafer yield and quality. "Without computational lithography, it would be impossible for chip manufacturers to manufacture the latest technology. node".
A senior person in the semiconductor industry said that in the lithography process, the diffraction of light and the physical and chemical effects in the photosensitive layer will deform the image that the lithography machine is trying to engrave, so computational lithography needs to be calibrated and optimized. To put it simply, computational lithography is similar to the algorithm in EDA. It is a service that fabs need to purchase. If the exposure pattern is different from the actual mask (Mask), the mask can be corrected in advance through computational lithography to ensure the desired result. graphics. Generally speaking, if the fab feels that ASML's computational lithography is not good enough, it can also choose a product provided by a third party, and the two will form a competition.
In addition to accusing Orient Jingyuan of possible infringement this time, ASML specifically mentioned that Orient Jingyuan and XTAL are related, and the intellectual property dispute between ASML and XTAL occurred several years ago.
In May 2016, ASML sued the US company XTAL in the US court, accusing XTAL of stealing some source codes and intellectual property rights of ASML's US subsidiary Brion, and claiming that XTAL induced and abetted ASML employees to keep secrets before leaving work for it.
According to the official introduction, Brion is the proponent of the concept of computational lithography. The company was acquired by ASML in 2007. XTAL, founded in 2014 by two former Brion employees, is dedicated to improving yields in the semiconductor manufacturing process, which also includes computational lithography. According to foreign media reports at the time, XTAL developed rapidly after its establishment, and ASML began to have doubts about XTAL after losing a contract with a key customer.
The allegations filed by ASML in the court allege that a year after the founding of XTAL, two ASML employees resigned to join the company and that the two employees copied Brion's trade secrets onto storage devices and took them away to facilitate XTAL's business, and they subsequently stole confidential information with two former colleagues who were still at Brion.
During the trial of this case, the Dutch media "Financieele Dagblad" reported that all six employees involved in XTAL's case had Chinese names, and XTAL was a subsidiary of the Chinese company Dongfang Jingyuan. As a result, the media claimed that the infringement case was related to the Chinese government, and that ASML's technology might fall into the hands of China, a so-called "state espionage".
As soon as this statement came out, Asmar took the lead in expressing his opposition.
In April 2019, the company issued an official statement saying that XTAL and its former employees were aiming to enrich themselves with stolen trade secrets and intellectual property, and that ASML found no evidence of any direct involvement by the Chinese government. "We are dissatisfied with any suggestion that this case will affect ASML's operations in China. Some of them happen to be Chinese nationals, but there are also people from other countries involved."
Lu Kang, the then Chinese Foreign Ministry spokesman, pointed out that China and the Netherlands have always maintained good cooperation in the field of science and technology. We have reiterated many times that the Chinese government attaches great importance to intellectual property protection. We have always required overseas Chinese citizens and enterprises to abide by the laws of their host countries. As for China itself, China's scientific and technological development does not depend on stealing or robbing. It is the result of the Chinese people's hard work and hard work with their own wisdom and sweat.
Peter Wen, CEO of ASML, said in a statement that the company was encouraged by China's commitment to respecting and protecting the intellectual property rights of non-Chinese companies.
The Dutch company did not mention the existence of a relationship between XTAL and Dongfang Jingyuan at the time. But the company disclosed that the funding behind XTAL came from China and South Korea, and the goal was to create a competing product to sell to ASML's customers in South Korea. ASML also revealed that XTAL stole software for mask optimization, a business that is separate from ASML's main business and accounts for less than 1% of the company's annual revenue. "Therefore, the media's claim that ASML's core technology has been affected is not in line with the facts."